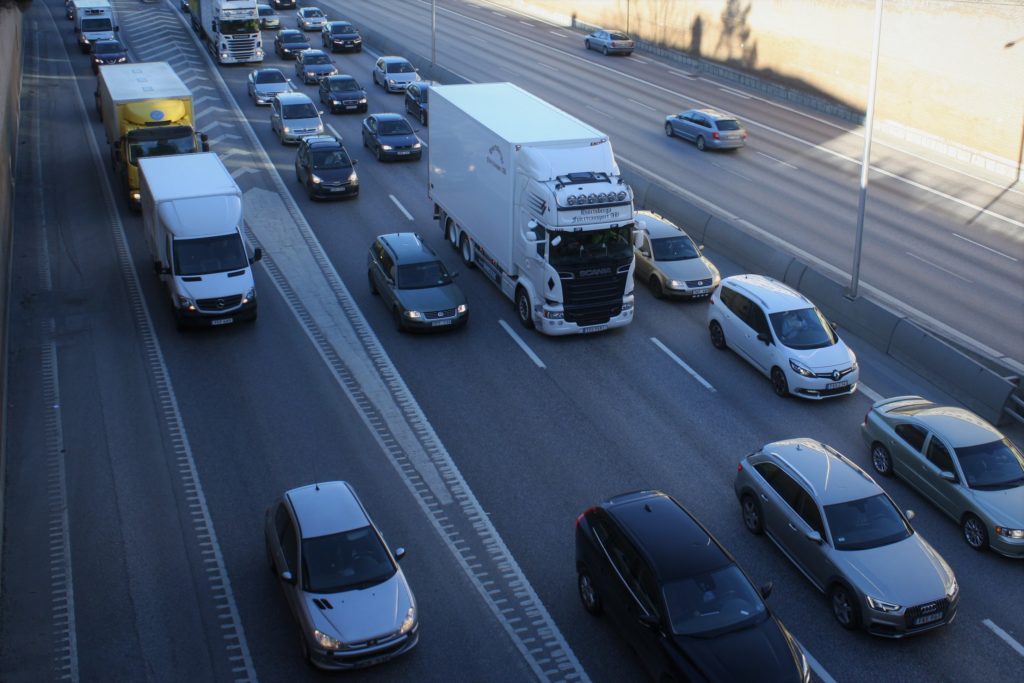 The petroleum and biofuel industry
The starting point is to show how the Swedish petroleum and biofuel industry, together with other industries, policymakers and society, jointly can create a climateneutral and competitive Sweden. Carbon dioxide emissions from the petroleum and biofuel industry's processes and products that are sold to consumers and businesses in Sweden are 25 million tonnes, which is about 50 percent of Sweden's total greenhouse gas emissions.
The industry's own energy and climate impact from production and distribution is about one tenth of the total emissions from fuel consumption, and around 90 percent of the climate impact arises from the use of the industry's products.
The Swedish petroleum and biofuel industry have for a long time been a world leader in finding new, sustainable solutions, improving the efficiency of refineries and plants and replacing fossil with renewable sources where possible. With the right policy conditions, the pace can increase.
All sustainable solutions will be needed now and in the future, to achieve the climate objectives. There are areas where immediate electrification is preferable and there are areas where biofuels play an important role for the foreseeable future or where biofuels are a valid final objective.
Biofuels and synthetic fuels, which can be used in vehicles equipped with an internal combustion engine, are a cost-effective solution of reducing greenhouse gas emissions and creating immediate emission reductions.
The gradual increase of sustainable biofuels in Europe's fuels will require a significant increase in the volume of sustainable biofuels. When larger EU countries increase carbon dioxide reduction requirements, demand for biofuels rises dramatically.
Raw materials currently used for biofuels include tall oil, oilseed rape, animal residues and food and cooking oils from the food industry. Three quarters of global biofuel production of 150 Mm 3 (2017) is ethanol. Sweden produces ethanol with very good environmental properties from crops such as wheat, maize and sugar beet as well as food residues and cereals.
Member companies in the industry are continuously investing in research and development on renewable fuels, more efficient refineries with improved climate and environmental performance, and in finding new sustainable raw material base for liquid fuel production.
By investing heavily in Sweden and abroad, member companies' production of renewable fuels is estimated to grow from today's 4 Mm 3 to 10-12 Mm 3 (90-110 TWh) by 2030. In the longer term, the industry will further double production. A significant part of this volume has a growing international market.
Many additional future raw materials are being investigated, such as recycled plastics and algae. Processes are also being developed to enable the use of lignin, sawdust and cellulose. The industry also sees carbon dioxide as an important future raw material, a view generally shared by the chemical industry.
Swedish producers of fuels have for several years been capturing significant volumes of carbon dioxide from ethanol production, which contributes, among other things, to increased greenhouse gas performance for ethanol. Carbon dioxide is liquified to carbonic acid and is used in various industrial applications (CCU). In the future, storage in bedrock (CCS) or other locations may be relevant.
In spring 2020 a demonstration facility will be constructed to capture carbon dioxide and to demonstrate its capacity to reduce greenhouse gas emissions, as well as how a complete CCS value chain can be created. The ambition is to develop full scale carbon capture and storage (CCS) facilities at several refineries.
Of all fossil crude oil used, approximately 95 percent is for fuel production and 5 percent for production of bitumen and base oil and other special oils. In its main use as an adhesive in asphalt, bitumen is 100 percent reusable.
The development of non-fossil replacement raw material for bitumen is still at the experimental stage. For insulating oils and base oils some renewal alternatives exist, but the efficiency of the oils based on fossil raw materials is a requirement in future for the estimated increase in electrification of society.
• Meet the climate policy objectives for 2030 and 2045 — Invest, develop, produce and distribute fuels demanded by consumers, industry and public society, in order to meet the 70 percent target for the transport sector by 2030 and climate neutrality
by 2045 at the latest.
• Create sustainable mobility — Secure Swedish welfare and competitiveness by creating economic, sustainable and secure mobility with profitability throughout the industry's value chain. This includes roads, airports, ports, and power transmission facilities.
• Make its own activities climate neutral – Investing and working for the industry to become climate neutral in its own activities in the form of depots, logistics and marketplaces by 2030. This also includes its own renewable production of electricity.
• Reduce the environmental footprint of production — Through adjustments and investments in refineries and production facilities for fuels, meet today's high environmental requirements and further develop them to reduce the climate footprint of its own production.
• Supply the products in demand – To offer consumers and other actors in society (the transport sector, including aviation and shipping) biofuels and renewable electricity, as demanded by the respective industries and required by legislation.
• Contribute skills and knowledge sharing — Contribute to the transition to a sustainable society in relation to politicians, consumers, customers and members of the public, and provide information about the impact of decisions on benefits to the
climate.
• Contribute to a global perspective on climate benefits and climate goals – Work with global organisations and networks such as ACEA, WEC and FuelsEurope to effectively address the climate goals from a global perspective as well. Liaise with
Swedish politicians and authorities with regard to the work on international agreements.
• Research and develop for climate neutrality 2045 — Maintain and further develop Swedish excellence and carry out research and development as part of achieving climate neutrality by 2045.
The transition that is now required is the greatest in the history of the industry. Smooth implementation will benefit the industry on the international market and the potential of Sweden as a whole to achieve the climate goals. The Parliament and Government now need to take critical decisions in order to make this transition a reality. Therefore, the industry calls for the following political action:
Take a more prominent place in Europe and give Sweden more influence on the European stage.
Ensure technology neutrality and a long-term approach in policy instruments for energy for transport and appoint a biofuel commission.
Simplify the regulatory environment and speed up the licensing process.
Develop a national plan for security of fuels supply.
Process owner: Drivkraft Sverige
Published: 2020
Contact
Sofie Quant
Drivkraft Sverige