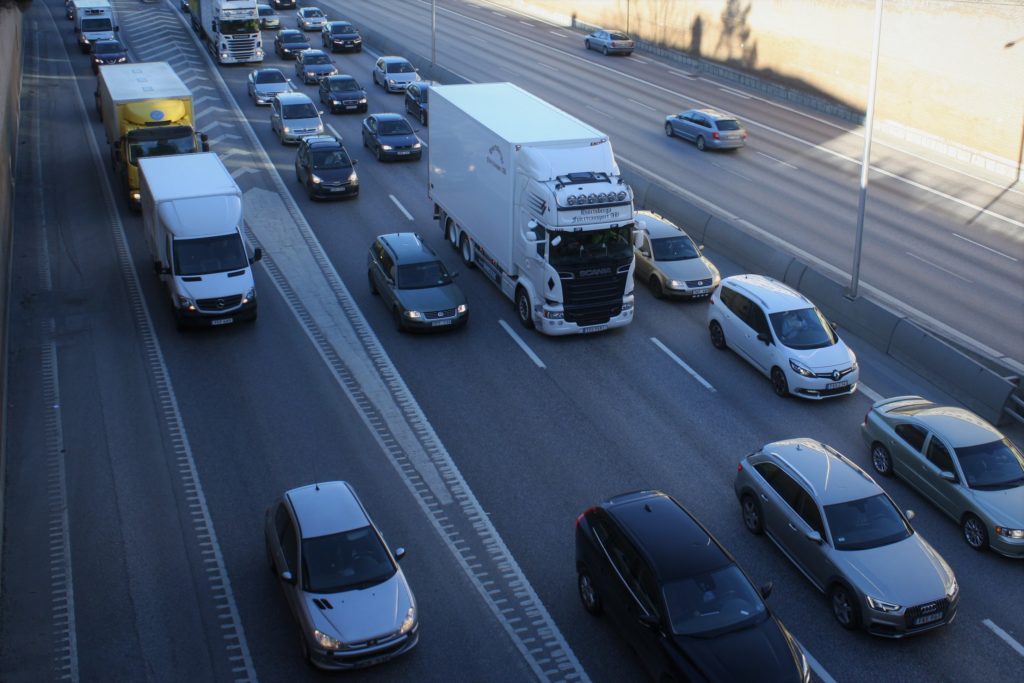 Petroleum and biofuel industry
Carbon dioxide emissions from the processes and products in the petroleum and biofuels industry sold in Sweden amount to approximately 25 million tonnes, and approximately 50 percent of Sweden's total carbon dioxide emissions. Many of these emissions are also addressed in other roadmaps. Approximately 90 percent of CO2 emissions come from use of the industry's products.
The starting point in the industry's roadmap is to create sustainable and innovative mobility, strengthen Swedish competitiveness and simultaneously attain the climate goals.
Targets in roadmap
2030: CO2 emissions will be reduced by 70% compared with 2010.
2030: Industry's own operations in the form of stations and depots to be climate neutral. This also includes renewable electricity production.
2045: Climate-neutral competitiveness achieved.
To implement the roadmap, the industry is working on:
replacing fossil fuels with renewables, both through increased inclusion of renewable fuel through the reduction obligation and by offering high-blend biofuels and electric charging.
capturing CO2 via CCS, and using the captured CO2 in circular processes through CCU.
researching all sustainable solutions and developing the innovative and sustainable mobility solutions and meeting places of the future for all means of transport based on market demand.
Drivkraft Sverige is responsible for following up the industry's roadmap.
Progress since the roadmap was launched
The reduction obligation – an effective policy instrument
The reduction obligation was increased to 26 percent for diesel and 6 percent for petrol in August 2021. At that time E10 was introduced as a new petrol option. Drivkraft Sverige estimates that the reduction in carbon dioxide emissions amounts to approximately 230,000 tonnes a year if all cars able to drive on E10 do so.
Research and development of sustainable products and biofuel
The industry carries out research and development to enable it to offer biofuel from an increasing number of sustainable raw materials. Several companies have reached the commercial testing stage in developing renewable bio-petrol. Bio-petrol reduces greenhouse gas emissions by approximately 65 percent compared with ordinary petrol. The industry has also made a decision to put additional investment into HVO production covering a million cubic metres. Some companies have also developed and further improved the efficiency of carbon capture from production.
Expansion of charging infrastructure
The expansion of charging infrastructure across Sweden has gradually increased on the part of all fuel distributors. Superfast charging and charge-at-home packages are offered by several actors in the industry, often together with various partners.
Industry challenges
The view of biofuel in the EU risks limiting opportunities to invest in, develop and distribute renewable biofuel. During the year, the European Commission's proposed taxonomy for what is to be considered sustainable was presented, omitting raw materials from crops and forests. At the same time, the European Commission's proposal to revew the renewability Directive, RED so as to too strictly narrow the raw material base for renewable, sustainable fuel, which poses obstacles to long-term investment.
Although today biofuel is mainly used on the roads, in the future biofuel will be needed for heavy transport, machinery, aviation and the maritime industry. In Sweden and the EU there is a lack of a clear political direction as to the aims for biofuel after 2030, which creates obstacles to investment in renewable fuel in Sweden.
Process owner: Drivkraft Sverige
Published: 2020
Contact
Jessica Alenius
Drivkraft Sverige