Fossil Free Sweden is an initiative by the Swedish Government to increase the pace of the climate transition. The goal is to build a strong industrial sector and to create more jobs and export opportunities by going fossil free.
By working together with companies, industries, municipalities and regions, Fossil Free Sweden is identifying obstacles and opportunities in order to accelerate developments.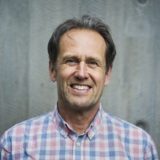 Business is not primarily concerned about the climate transition going too fast, but about it going slow. Industry roadmaps show how being fossil free helps to increase competitiveness. This new logic facilitates political decisions and can lead to a race out of fossil society.