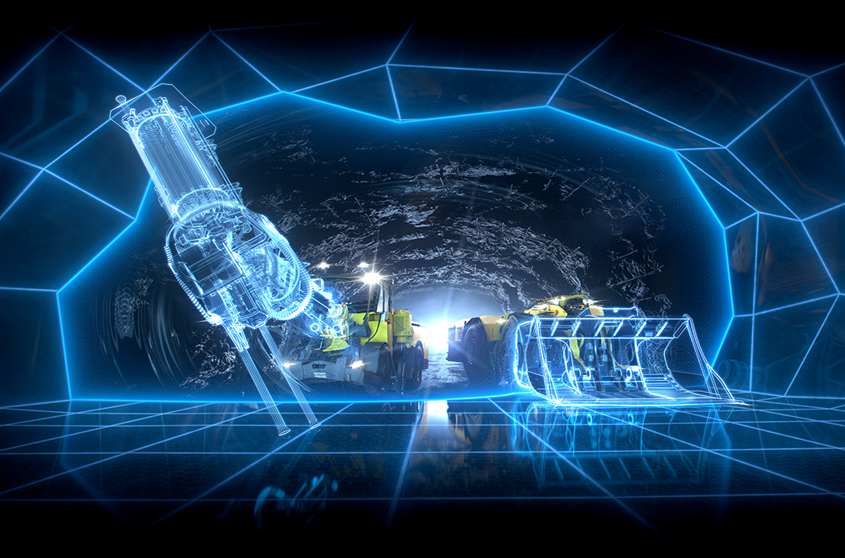 Mining and minerals industry
Today, Sweden is one of the largest mining nations in the EU with the potential to mine new critical metals and minerals that are needed for batteries, wind turbines and solar panels. The mining and minerals industry accounts for seven percent of Sweden's emissions. Pelletising, metal production and limestone and cement manufacture account for the largest proportion while a smaller proportion comes from extraction itself and transport.
Targets in roadmap
2035: Fossil free mining.
2045: All processing steps are climate neutral and all energy use is fossil free.

To implement the roadmap, the industry is working on:
increased electrification. Both in terms of mining itself and certain processing processes.
switching to biofuel. Mainly in a transitional phase where electricity cannot (yet) be used, in transport and machinery and in some processing.
further automation and digitalisation for more efficient vehicles and more optimised use.
technological development in processing. For example, using hydrogen and CCS, also addressed in the roadmaps for the steel and cement industries.
The Swedish Association of Mines, Mineral and Metal Producers (Svemin) is coordinating the process of implementing the roadmap and several companies have drawn on it to produce roadmaps of their own. Svemin is currently updating the roadmap with a planned launch in late 2021/early 2022.
Progress since the roadmap was launched
Fossil-free sponge iron and extracting strategic minerals from mining waste
LKAB is transforming its operations and by 2045 will be producing fossil-free sponge iron, removing the 700,000 tonnes of CO2 it currently produces. This is expected to reduce global emissions from steel manufacturing by 35 million tonnes a year. New technology for extracting minerals from mining waste will also enable LKAB to increase Europe's self-sufficiency in phosphorus by 50 percent and meet up to 30 percent of Europe's current needs for rare earth metals.
Ongoing electrification of mines
Kaunis Iron will be switching to fossil-free and electrified mining at its iron ore mine in Pajala by as early as 2025. Pilot tests are underway of electrical heavy goods vehicles in Arctic climates, which may cut CO2 emissions by 15,000 tonnes a year. A pilot project for electrified trucks at Boliden copper mine in Aitik shows that greenhouse gas emissions will fall by up to 80 percent on the routes where the technology is implemented.
The world's first green copper
Boliden has launched two green copper products which have less than half the carbon footprint compared with the global average. One is from the mine in Aitik, produced using green energy, while the other is 100 percent recycled from electronics waste.
Sweden's new global standard for sustainable mining at great depth
LKAB, ABB, Combitech, Epiroc and Sandvik are developing a global standard for carbon dioxide-free, digitalised, autonomous mining at great depth in the Sustainable Underground Mining project (SUM).
Industry challenges
Efficient and approporate permit processes are essential to the continued competitiveness of the mining and minerals industry. Today, they are unpredictable in terms of defining what is to be included in the permit examination, the documentation required for this and how long the permit are currently in expected to take.
Access to fossil-free electricity where and when it is needed at competitive prices will be crucial to the mining and minerals industry successfully going fossil free as the industry will be one of Sweden's largest users of electricity.
Metal prices are set on a global market and much of the Swedish mining industry's production is exported outside the EU. This aspect needs to be taken into account in Swedish and EU climate legislation.
Process owner: Svemin – the Swedish Association of Mines, Mineral and Metal Producers
Published: 2018
Contact
Maria Sunér Fleming
Svemin