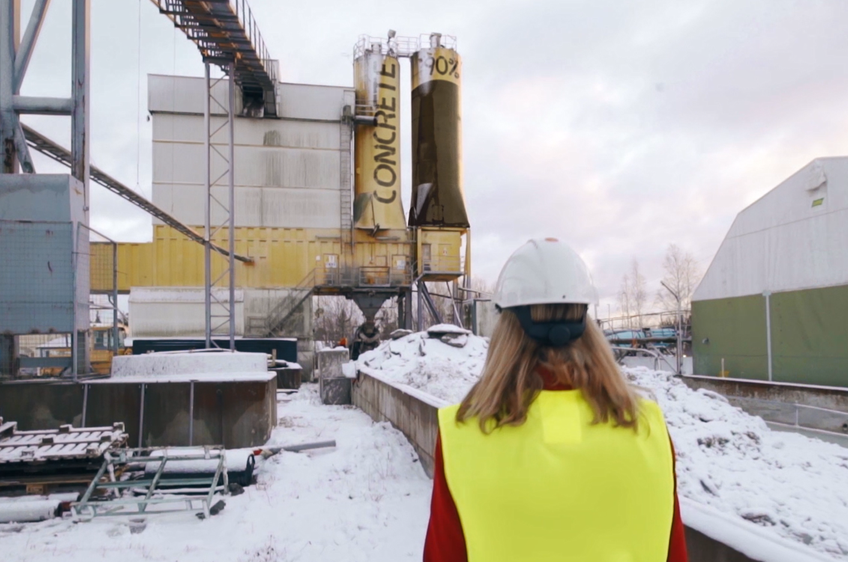 Development in the short term with climate improved concrete has moved forward, and particularly in 2019, many concrete suppliers presented different improved concrete options, cutting up to half of the climate footprint.
Circulation of information with a focus on climate-improved concrete.
Several companies are working to optimise resource efficient designs.
Sweden faces two major challenges – building historically large volumes of both infrastructure and housing, and turning our society into a climate-neutral one by 2045.
Combining these two challenges while maintaining competitiveness is nothing that one individual actor or the policy itself can achieve. We need to find common solutions where politics, academia, society and business interact.
Almost everywhere in our societies, concrete has made the building of society possible. The durability, life span and other characteristics of concrete make it difficult for all parts of the community to replace concrete to any great extent. However, concrete contributes to major carbon dioxide emissions, mainly from cement production.
Those of us who work in different ways with concrete have decided to change this and therefore we have started the Swedish Concrete Initiative. Together with the Fossil Free Sweden initiative, the Swedish Concrete Initiative is now taking a holistic approach with this roadmap for climate-neutral concrete.


Our vision and goal is that all concrete in Sweden should be climate-neutral by 2045 and that there will be climate-neutral concrete on the market in 2030. Our work is based on a life-cycle perspective.
Climate-improved concrete is already available for concrete for building construction. Development work is also under way for the cement and concrete used for infrastructure construction.
The work so far has resulted in concrete with 20 to 30 percent lower climate impact than conventional concrete. This has been achieved through the development of new cement types, concrete composition with a lower proportion of cement, the use of alternative binders and climate optimisation of design.
The concrete industry has set the target that the concrete for building construction shall reach half the climate impact within five years. This will primarily be due to the continued development of concrete composition, the use of alternative binders, optimisation of design and lower climate impact from transport. But to achieve this, it is also necessary that the market, both public and private, demands concrete that has a lower climate impact.
In addition to the concrete industry, politicians, builders and other actors have a responsibility for major changes in the short term. Efforts are needed for education and development, and from a political point of view, efforts must be material-neutral in order to enable the sustainable development of all materials.
Procurement regulations should be based on functional requirements from a life-cycle perspective. The starting point for assessment of climate impact for a building or infrastructure construction should be based on a life span of 100 years or more.
Building materials with a long life span that allow flexible use of the structure over time should be prioritised to prevent waste. Recycling and re-use need to increase based on a circular economy perspective.
The concrete industry is dependent on the climate work of the transport industry, with increased access to fossil free fuels and technological development of vehicles. For transportation, digitalisation also offers opportunities for management and optimisation of logistics. Control mechanisms also play an important role in several areas where they should be developed to stimulate step-by-step improvements and control the transition to biofuels.
Cement accounts for about 90 percent of the climate impact of concrete. An extensive technology leap for cement manufacturing is therefore needed to achieve climate-neutral concrete by 2045, including geological storage of carbon dioxide (CCS) and utilisation of carbon dioxide in industrial processes (CCU).
There are a number of obstacles here that need to be removed politically. Today, it is technically possible to start using CCS/CCU, but this requires extensive investments where the state contributes funding and takes on part of the financial risk.
Politicians need to show leadership and develop a national strategy for the development of CCS and CCU. Regulatory changes also need to be made to build a functioning infrastructure for CCS/CCU.
Process owner: The Swedish Concrete Initiative
Published: 2018
Contact
Malin Löfsjögård
Svensk betong