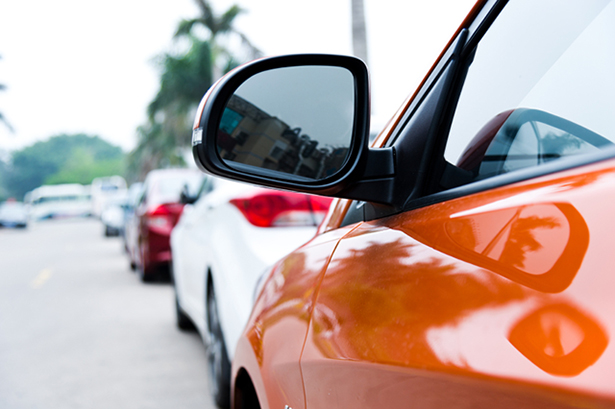 Automotive industry – passenger cars
Sweden's domestic transport accounts for almost a third of the country's total greenhouse gas emissions, with cars making up 61 percent of this. The Riksdag has decided that CO2 emissions from domestic transport will be reduced by at least 70 percent by 2030 compared with 2010.
Targets in roadmap
2030*: 80% of newly registered cars are rechargeable.
2045: Vehicle fleet entirely fossil free.
* The target was updated in 2021 to "80% a few years before 2030" as progress is faster than anticipated.
To implement the roadmap, the industry is working on:
Improving energy efficiency and more efficient use of vehicles.
Higher proportion of biofuels, both low and high blends.
Electrification, including hydrogen, of the vehicle fleet.
Car manufacturers can contribute towards the transition by developing vehicles that meet the climate targets and in their roadmap the main strategy is electrification, but a higher proportion of biofuels will also be needed. The roadmap incorporates a low and a high scenario regarding the proportion of rechargeable car sales based on manufacturer's plans and strategies and the EU's criteria for vehicles.
The industry organisation Mobility Sweden (formerly known as BIL Sweden) is responsible for the process of implementing the roadmap and is working towards the high scenario, which means that 80 percent of newly registered cars will be rechargeable in 2030.
Progress since the roadmap was launched
Record drop in CO2 emissions for new cars
CO2 emissions from new cars have fallen significantly in recent years. In 2020, emissions from new cars dropped from 120 g/km to 93 g/km. This is largely due to an increase in the proportion of rechargeable cars in newly registered vehicles but also to the fact that non-rechargeable vehicles have become more energy efficient. Sweden's reduction in emissions is among the fastest in the EU.
Expansion of charging infrastructure
The investment of the Government and other political parties in expanding the charging infrastructure is welcomed. Good, nationwide access to charging infrastructure is asserted by manufacturers as the single most important success factor in ensuring the breakthrough of chargeable vehicles on a broad front. Work to step up the transition has begun thanks to the Government's Electrification Strategy and the advisory body the Commission for Electrification.
More car models are rechargeable or approved for biofuel
The range of rechargeable models of car and light goods vehicles has expanded considerably. In the past year, the number of rechargeable cars, entitled to a climate bonus, has grown from 130 models in January 2020 to 160 in January 2021. It is judged that availability will continue to grow. More and more models that are approved to run on HVO100 are also coming onto the market, both passenger cars and light goods vehicles.
The network of public charging stations must be expanded and it must also be easier for drivers of electric cars to find the nearest charging point, and to start, stop and pay for their charging. At the same time, it is still difficult for people living in apartment blocks and community associations to access charging points for home charging.
Policy instruments for cars and light goods vehicles have changed rapidly over a short period of time. So as not to slow the positive rate of change, it is important not to taper off to early the support that makes it easier for private car owners and companies to buy and drive rechargeable cars or cars run on sustainable biofuel.
Light goods vehicles are at a disadvantage because they are dealt with as cars in the bonus-malus system, whereby their vehicle tax has increased by an average of more than 400 percent since 2018. Because the range of electric light goods vehicles is limited, there is a risk that many drivers will choose to keep their older vehicle instead of replacing it, which would have a negative effect on emissions.
Process owner: Mobility Sweden
Publicerad: 2020
Contact
Emmi Jozsa
Mobility Sweden