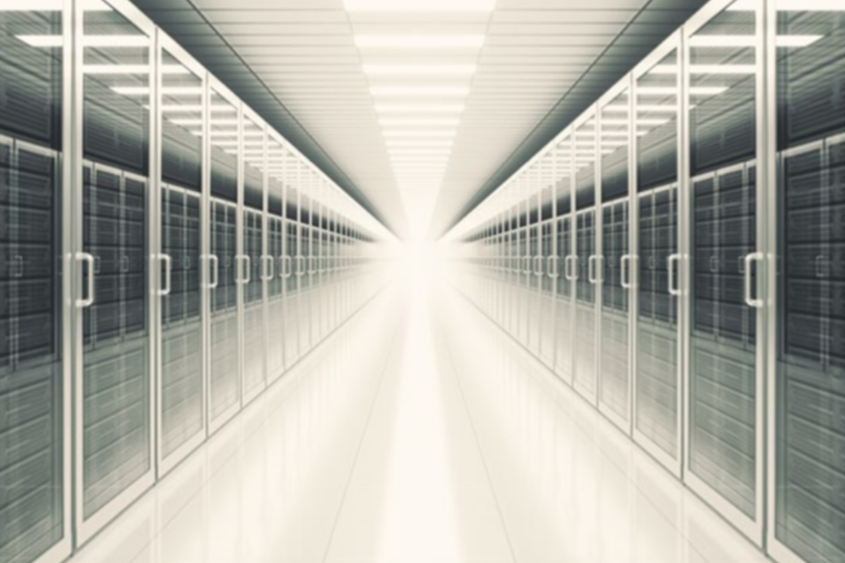 The digitalisation consultancy industry
The industry has agreed on a minimum level of knowledge among our employees regarding the impact of digitalisation from a climate and sustainability perspective.
A working group has been formed to act as purchaser of joint e-learning for training activities aimed at ensuring that all employees attain the above minimum level within one year of employment.
The work of reaching agreement on a way to identify and report avoided emissions has started.
By promoting new business models, behaviours, regulations and organisational approaches, strategic digitalisation has the potential to radically reduce greenhouse gas emissions, increase competitiveness and generate high growth in exports of transformative solutions.
Firms in the digitalisation consultancy industry that have joined forces behind this roadmap are united in their ambition to help society become aware of and tap the potential of digitalisation.
We believe it is critical that one of the most powerful set of tools humankind has ever created are provided with a framework for promoting a smart and sustainable future.
The solutions enabled and implemented by digitalisation consultants have an enormous potential to reduce global greenhouse gas emissions.
Studies that focus only on optimising current systems still show that digital solutions can contribute to an estimated 20 percent reduction of global emissions. But the opportunities to cut emissions is considerably larger if we also include the transformative potential of digitalisation, which can help meet the needs of society in entirely new ways.
Digitalisation should be considered a catalyst that can speed development in either a fossil free and resource efficient direction or a fossil intensive and resource intensive direction. This is why, in addition to adopting new technology, we also need to work with how it is used and for what, and ensure that business models, behaviours, regulations and organisational approaches are shaped in a way so they will contribute to sustainable and digitalised world.


The vision of the digitalisation consultancy industry is: By 2045, we will have helped Sweden and the rest of the world reduce its energy consumption to the point where we have a chance of keeping the rise in temperature below 1.5 °C. In so doing, we will also support increased international collaboration.
As a result, global sustainable solutions will enable sharper international competitiveness that leads to high growth in exports of transformative solutions (both products and services): solutions that deliver answers to societal needs through, resource-efficient and circular innovations.
Firms in the digitalisation consultancy industry have set a target for their own operations to be fossil free by 2045.
Accelerating the journey towards a fossil free digital infrastructure is an obvious focus of the industry. By taking a proactive role and guiding our clients towards the right infrastructure investments, we can promote the continued reduction of emissions from the underlying infrastructure that digitalisation requires.
The target is zero emissions from that infrastructure by 2045, with the ambition of getting there earlier, by 2030. This will take place alongside the accelerating digitalisation of all sectors in society.
Digital solutions can help reduce emissions in three different ways. First, existing systems can be optimised. Second, the adoption of existing best practice sustainable solutions can be accelerated. Third, transformative changes with totally new system solutions can be achieved.
Transformative changes that lead to radical and rapid reductions of greenhouse gas emissions occur when the impacts of digitalisation at various levels work together. That is, when new technical solutions, business models, economic incentives, new legislation, social planning, new financing models and methods for assessment and creating transparency etc., are brought together.
A significant challenge is that the minor contributions of digitalisation (optimisation of individual products) are relatively easy to explain, measure and support politically, while the greater, transformative, systemic changes are often more difficult to measure and explain. They demand numerous interacting measures that are often based on multiple government ministries, public agencies and business sectors collaborating in a way that seldom occurs today. Consequently, focus is apt to end up on the minor contributions of digitalisation, with risk that the major contributions will be overlooked.
Firms in the digitalisation consultancy industry must assume greater responsibility for more actively contributing to global development and implementation of sustainable, fossil free solutions.
By 2030:
1. Cut the industry's energy use by at least half by 2030, with the ambition of reaching zero emissions by 2045 (in accordance with the IPCC's low-energy scenario).
By 2020:
1. Agree a minimum level of knowledge among our employees regarding the impacts of digitalisation from a climate and sustainability perspective.
2. Carry out training initiatives to ensure that our employees meet the minimum level (above) within one year after they join the firm.
3. Agree a framework to report positive and negative contributions (Scope 1-4, including avoided emissions).
4. Find resources for building and launching a web platform where industry firms' capacity and contributions to a national knowledge boost are made available to each other, clients, academia and government. We recommend that the platform should include:
Presentation of cases including climate impact
Training materials, methods and reports
Information about joint initiatives
Contact details for individuals with particular expertise
5. Adopt new commitments up to 2022 based on conditions in 2020.
We have identified seven strategic measures within the framework of the roadmap process that can promote the central role of digitalisation in achieving a fossil free future:
1. Appoint a digital transformation committee with international ambitions
Appoint a committee tasked with identifying knowledge the digitalisation consultancy industry gaps, legal barriers, organisational lock-ins and incentives blocking Sweden's opportunities to accelerate the adoption of digital solutions for a fossil free future.
2. Update appropriation directions with requirements for digital low-energy strategies
Task all government agencies, via their appropriation directions, with developing strategies by which digitalisation can optimally create the prerequisites for a global, sustainable fossil free future by means of energy-smart scenarios.
3. Encourage reporting of Scope 4/avoided emissions that unpack the potential of digitalisation
Augment current incentives that encourage businesses to report their own emissions (Scope 1-3 emissions), including incentives to also report contributions to reduced emissions from the goods and services they provide (Scope 4/avoided emissions).
4. Appoint a fast-track inquiry into data that supports global sustainability
Appoint a fast-track inquiry to determine what data is currently available or can be made available to equip citizens, government agencies and businesses to develop new and innovative solutions from a global sustainability perspective.
5. Clarify the responsibility for digitalisation and sustainability within all government ministries
In order to facilitate coordination within the Government Offices of Sweden, we recommend that the responsibility for the impacts of digitalisation from a sustainability perspective is clarified within each ministry.
6. Allocate resources for a national knowledge boost
Implement a national knowledge boost by augmenting current knowledge-building initiatives in digitalisation and sustainability with focus on how digitalisation contributes to a sustainable fossil free future.
7. Establish testbed zones for sustainable digital transformation
Establish a national initiative in which zones and entire cities interested in acting as testbeds for transforming society in a fossil fuel-free, ecologically sustainable and socially equitable manner can be brought together.
Process owner: Digitaliseringskonsulterna
Published: 2019
Contact
Ingemar Jansson, Cybercom,
Board
Cecilia Pfannenstill,
Quality & Sustainability Director, CGI
Kristina Cato,
Head of Sustainability & Communications, Cybercom Group
Marcus Liu,
Digital Transformation and Business Development, Almi
Maria Mähl,
Director, Arabesque Asset Management
Matilda Gennvi Gustafsson,
IoT Sustainability Director, Ericsson
Niclas Ihren,
CEO, Founder, Matters Group
Niklas Grybe,
Senior Advisor Digitalization, RISE
Staffan Movin,
Managing Director, MTC; Program Director, KTH Executive School
Tomas Haglund,
Nordic Director, Accenture Sustainability Strategy, Accenture
Referensgrupp
Acando
Accenture
Accigo AB
Advania Sverige
Antrop AB
Atea Sverige AB
ayond AB
B3 Consulting Group AB
Berge Consulting AB
Capgemini Sverige AB
Cartina AB
CGI
Combitech
Cybercom Group AB
Eicorn AB
Etteplan AB
Implement Consulting Group
IRM
jayway
Knightec AB
Knowit
Netlight
Prevas AB
Proact IT Sweden AB
R2M
Semcon AB
Sigma IT Consulting
Softronic AB
Sopra Steria Sweden AB
Sweco Position AB
Sylog Sverige AB
Tieto
Tritech Technology AB
Usify AB