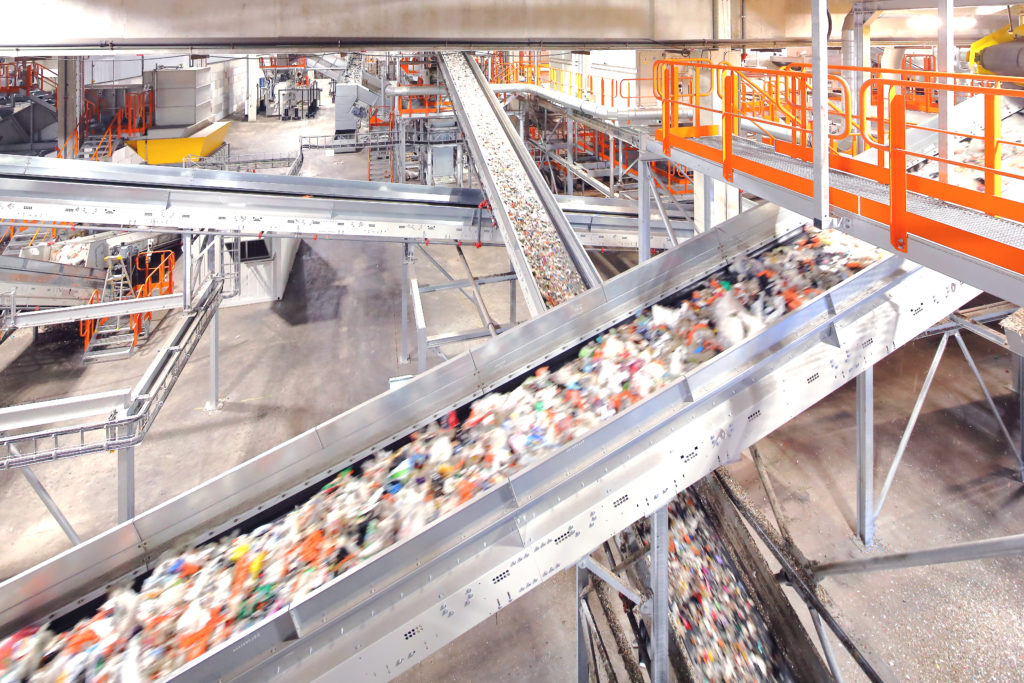 Fast moving consumer goods industry
Data from a number of countries in the food retail sector indicates that primary production accounts for an estimated three-quarters of the sector's greenhouse gas emissions. Emissions also come from processing, packaging, transport and sale. The roadmap places the greatest emphasis on the climate emissions that the industry can influence directly, but also takes into account the total climate impact of the industry.
Targets in roadmap
2025*: 100% recyclable plastic packaging.
2025: 100% fossil-free domestic transport.
2035: 100% climate-labelled products, at the latest.
2045: 100% fossil-free packaging and net zero greenhouse gas emissions.
*This target was first set at 2022 but was changed due to the challenge of new, innovative packaging materials (alternatives to laminates).
To implement the roadmap, the industry is working on:
Processes and technology: Replacing fossil-based electricity and energy, and coolants with global warming potential, improving energy efficiency, developing circular processs, switching to 100% fossil free domestic transport.
Packaging: Converting to 100% recyclable plastic packaging and then to fossil-free packaging.
Range: Produce industry-wide guidelines for sustainability data.
The trade association DLF Sweden is responsible for the process of implementing the roadmap, partly by establishing a sustainability committee which brings together about twenty sustainability managers from DLF's member companies.
Progress since the roadmap was launched
Major investment in plastic sorting facility
Via its part-ownership of Swedish Plastic Recycling in Motala, DLF has invested in the plastic sorting plant Site Zero, which in 2023 will have the sorting capacity to meet all of Sweden's needs for sorting plastic packaging from Swedish households. The plant will be able to sort twelve different recyclable fractions compared with four today. In the next step, Swedish Plastic Recycling also plans to wash and granulate the sorted material.
Spreading knowledge for increased recycling
In 2020, 15.4 percent of plastic packaging from Swedish households was recycled into new plastic packaging or a new plastic product. To attain the target of recycling 55 percent of all plastic packaging by 2025, DLF has launched the Plastics Initiative 2025, while Swedish Plastic Recycling is running the "Plastsprånget" project, which seeks to increase knowledge and speed up the switch to recyclable packaging.
Replacing fossil-based electricity and energy
Several companies have switched from fossil electricity and energy to biogas and renewable district heating in their production. Several companies also produce their own biogas from waste products from their processes.
More fossil-free and coordinated transport
Under DLF's transport initiative, increasing numbers of member companies are converting to fossil-free transport.
Furthermore, several companies are working actively on coordinated transport to reduce the number of total journeys.
The Swedish tax exemption for liquid clean and high-mix biofuel is extended by one year at a time. Uncertainty about the position a couple of years down the line is an obstacle to long-term investment.
Even once plastic sorting is improved with Site Zero, further investment will be needed in washing and granulation plants in order to be able to re-use the plastic in new products in a "closed loop" in Sweden.
Chemical recycling (plastic refinery) is now being developed to enable the recycling of plastic packaging that is not compatible with the current system. However, major investments are also needed in developing new, innovative packaging material that is better adapted to recycling right now.
To make it easier for consumers and customers to make sustainable choices, there is a need for standardised sustainability calculations in the industry, which are largely lacking today.