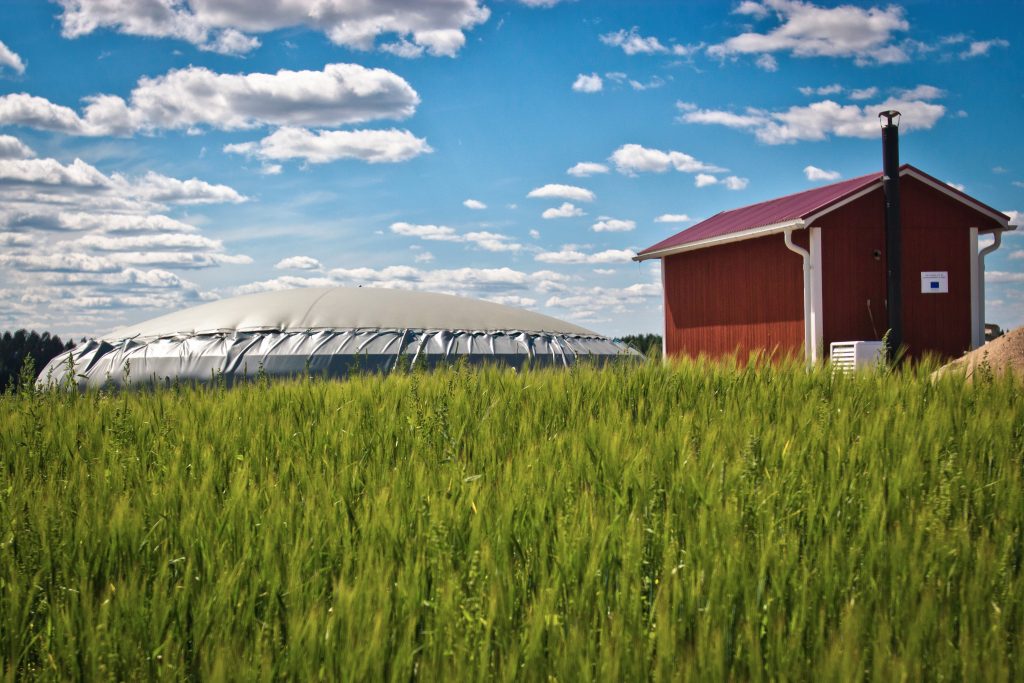 The green industries with their production of renewable raw materials and product processing, have an important role to play in the climate transition to a circular and bio-based economy in which Sweden attains its environmental quality objectives.
Greenhouse gas emissions from agriculture amounted to 6.9 million tonnes in 2019, equivalent to approximately 13 percent of Sweden's total emissions.
The roadmap focuses on carbon dioxide emissions, which amount to approximately 655,000 tonnes, about 80 percent of which is from use of machinery and the remainder from heating agricultural premises. The sector is working on other emissions via a number of initiatives, such as the sustainability targets produced by the Federation of Swedish Farmers (LRF). Farming is also contributing to the climate transition by producing and processing renewable raw materials.
Targets in roadmap
2020: Achieved 25% fossil-free fuel, drying and heating
2025: 40% fossil-free fuel, drying and heating
2030: 100% fossil-free fuel, drying and heating
To implement the roadmap, the industry is working on:
switching inputs from fossil fuels to renewable energy in the boilers used for drying grain.
switching inputs from fossil fuels to renewable energy to heat farm buildings and greenhouses.
switching from fossil fuel to fossil-free fuel in tractors and other machinery.
phasing out the use of mineral fertiliser manufactured using fossil energy, which is currently not manufactured in Sweden.
LRF is responsible for the process of implementing the roadmap together with HKScan, Arla and Lantmännen.
Progress since the roadmap was launched
The Klimatklivet programme is speeding up energy conversion
Measures taken by the agricultural sector under the Klimatklivet programme are estimated to achieve a reduction in emissions of 88,000 tonnes of CO2 a year. The most common investments are in energy conversion, replacing fossil fuel with renewable energy in the boilers used to dry grain or heat farm buildings and greenhouses.
Fossil-free tractors on the horizon
In the 2020 growing season, Lantmännen Maskin and Energifabriken test drove two new tractors from Valtra running on the biofuel RME, which offers clear climate benefits compared with fossil diesel. The results were positive. New Holland is now selling a 180 horsepower tractor that runs on biogas on the Swedish market. Tractors that run on electricity and hydrogen are being developed by several companies in the form of robot tractors, self-driving concept tractors and hydrogen tractors, for example. However, these will take some time to reach farmers.
Major investment in solar panels
Agricultural businesses were early investors in solar panels and the installation rate remains high. Investments in battery storage to improve the efficiency of the farm's own energy systems have gradually started to take off and here there is an opportunity for several actors to work together to create a joint organisation able to sell the surplus on the open market and supply power to the Swedish electricity grid.
Many companies are battling with low profits and switching to fossil-free fuel leaves them worse off financially in the current climate compared with those who continue to use fossil fuel. There is a great need to create better conditions and long term rules for biofuels and ensure a broad raw materials base.
The taxonomy proposed by the European Commission risks having a negative impact on the transition due to regulations for agriculture and forestry and the types of bioenergy products they contribute making things more difficult and driving up costs.
The lack of machinery that runs on electricity, biogas, ethanol or other fuels for work in the fields means that the transition is taking its time. The development of fossil-free machinery is moving too slowly and incentives for electric machinery are still too ineffectual.
Process owner: The Federation of Swedish Farmers – LRF
Published: 2020