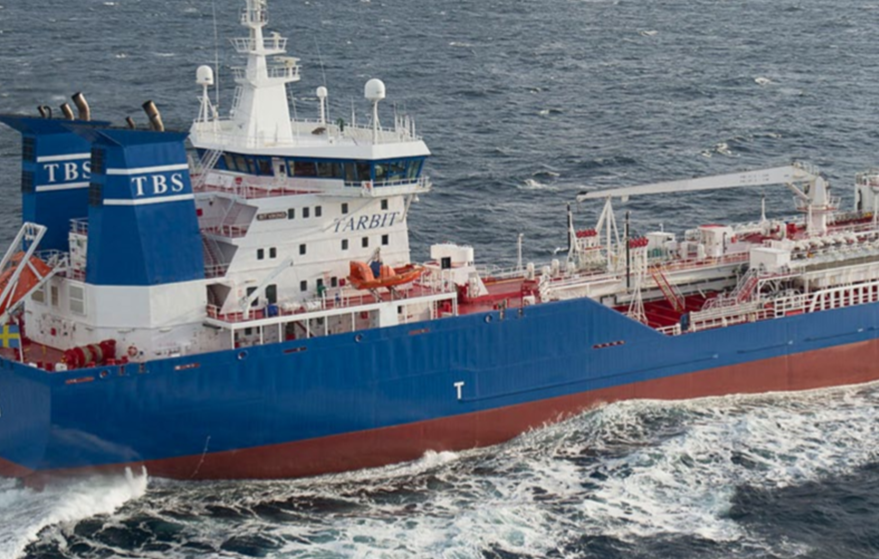 The industry has invested in new vessels using gas and battery power.
Shipping companies have ordered biogas that has been delivered at the port of Gothenburg.
The Swedish shipping industry has contributed to a proposal made at global level on how the global industry will finance an R&D fund with SEK 50 billion over ten years.
The Government has appointed a National Coordinator for domestic shipping at the Swedish Transport Administration.
The Government has applied to the EU on an extension to the end of 2023 for tax reductions for shore-side electricity to vessels at berth in a port, called shore-side electricity.
In the summer of 2017 the Swedish Government adopted a framework climate policy that included a climate law with the demand that emissions from national transport systems will be reduced by at least 70% by 2030 compared to 2010 levels.
In order to achieve this goal Sweden needs to be a transport effective society through social planning, the use of fossil fuel free and energy effective road transport, and water born transportation that runs off renewable energy sources.
In April 2018 the International Maritime Organization, the UN body focused on shipping, adopted the goal of reducing greenhouse gases from international shipping by at least 50% by 2050, compared to 2008 emission levels, and to strive to phase out emissions totally by the end of the century in accordance with the goals of the Paris Agreement.
Additionally, the IMO adopted a goal regarding further energy efficiency improvements and emissions per unit of transport work that shall be reduced by 40% by 2030. These goals were adopted with broad support from both IMO member states as well as within the shipping industry.


The Swedish shipping industry is a multi-faceted branch with actors operating locally, regionally, nationally and globally, with vessels that vary in size from small taxiboats to ocean-going vessels that are hundreds of meter in length. Common to all of these vessels is their ability to efficiently transport passengers and goods between the world's oceans, countries, regions, islands and within our own archipelagos which is of crucial importance for increased prosperity throughout Sweden.
Shipping can support the Swedish goal partly through absolute emissions onboard vessels, but maybe primarily through taking advantage of the efficiency of shipping by increasing the proportion of cargo carried by shipping compared to other modes, thus relieving other transport sectors through lower emissions of carbon dioxide per transported unit.
Today the major obstacles are not primarily technical, although there are some of these problems to be resolved still. Rather, it is the availability of fossil-free fuels, the availability of well-functioning financial instruments which offer the possibilities for environmental and climate-investments, and the suitable use of economic instruments, in the form of taxes and fees, which would help push industry in the right direction.
In order to accelerate this transition there needs to be an increase in profitability, costs need to be kept low, and economic models need to be customised or adapted.
Technologies already exist to convert vessels to use alternative fuels or energy sources such as gas (liquid natural gas, liquid bio gas), battery power, biodiesel, methanol, bio-methanol and other fuels, but with limitations.
These limitations include the insufficient supply, or current lack of availability, of biofuels to meet shippings' overall needs, whether domestic or international. Similarly, batteries do not have the required power capacity for larger vessels which sail longer distances.
Given the scarcity of biofuels, the shipping industry notes, just as the Swedish government points out in its April 2018 climate strategy document, that biofuel availability, in both the long and short term, is dependent on the development of both global and regional biofuel markets.
Research has however shown that from a societal perspective investment in new environmental technologies can have environmental and health benefits, as well as create new employment opportunities in companies developing and marketing new solutions.
When socio-economic gains are calculated, then pay-off times of a few years are not uncommon. It is important therefore that society supports, in various ways, the introduction of new technologies. Different factors have differing levels of influence on the possibilities of reducing greenhouse as emissions from shipping, both internationally and nationally.
There are important changes needed to achieve a fossil-fuel free shipping industry that the industry itself has no influence or control over, such as the availability of sustainable fuels, shaping of regulations, government instruments and incentives, or the transport buyers (passenger or charterer) willingness to pay for sustainable transport.
Essential changes which the shipping industry does have the resources to influence include giving passengers the possibility to climate compensate, improved capacity utilization, increasing the knowledge or awareness of the benefits of cleaner shipping for transport buyers, as well as testing, developing and investing in new fuels and energy efficiency.
To achieve the changes that are needed to be free of fossil fuels, it is essential that there is cooperation between all main actors within transport buyers, harbours, academic institutions, marine technology firms, shipyards, energy suppliers, authorities, politicians, and shipowners and operators.
Through an analysis of the obstacles of achieving the goals of creating a fossil-fuel free shipping industry, the following main challenges have been identified.
Shortage of fossil fuel free energy solutions and renewable energy sources
Limited technology solutions
Disadvantageous economic factors
Insufficient investment into research
Obstructive regulation
Today the Swedish shipping industry leads the development within various fields and sits at the cusp of climate and environmental work, a position already identified by the International Transport Forum of OECD.
Sweden has the qualified industry actors willing to invest in and contribute to innovation and show the road to change, an absolute necessity in meeting both international and national climate goals.
One challenge is to achieve a suitably high level of profitability during this period of transition. This requires a conscious strategic investment from both industry and the state, this means investment in the development of new technologies and new solutions. There is no alternative, climate change is not a negotiation.
Finally the roadmap presents a checklist of suggested actions, in part for the shipping sector, but also for politicians, authorities, local councils and others. Since no single action on its own can help us achieve the end goals, it is impossible to create mutually acceptable priorities of actions. An over-riding interests of all those involved is however that the actions listed are addressed and that they are acted upon as soon as possible.
Process owner: The Swedish Shipowners' Association
Published: 2019